What Impact Does The Edgbaston Test Will Have On India's Standing In WTC: Defending World Test Champions New Zealand are out of contention for the race to the final of the WTC 2, slated for next year in England. Following their 3-0 whitewash to England, the Black Caps are placed 8th – just above Bangladesh – with just 2 wins in 9 matches and a PCT (percentage of points won) of only 25.93.
The action now moves to the India-England Test in Edgbaston starting July 1 and the Sri Lanka-Australia two-Test series starting June 29.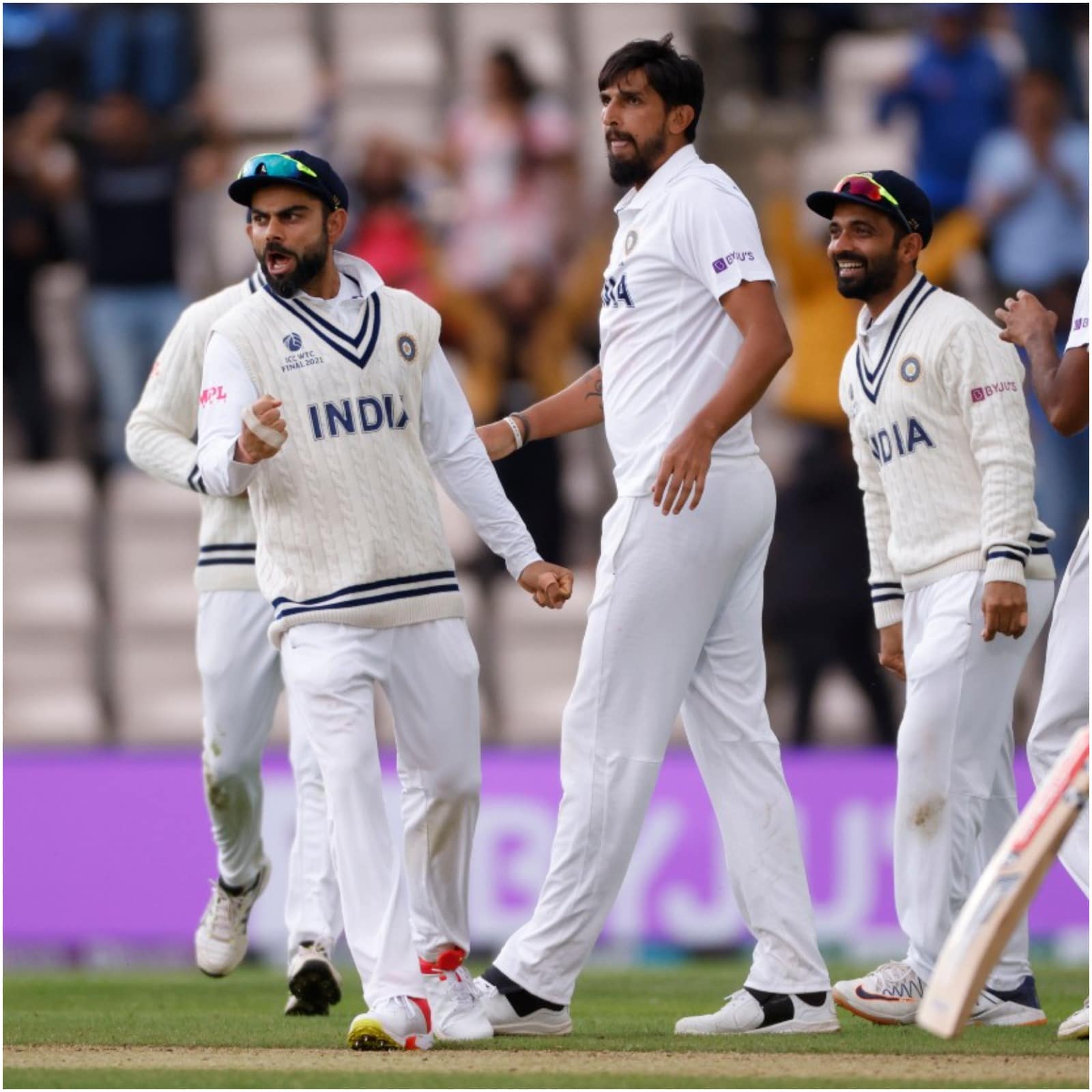 Image Source – News 18
India are placed third with 6 wins in 11 matches and a PCT of 58.33. The top two teams in the table are Australia (5 wins in 8 matches, PCT of 75), followed by South Africa (5 wins in 7 matches, PCT of 71.43).
England, who have only 4 wins in 15 matches, and PCT of 28.89, sitting at the 7th position, are also all but out of contention for a berth in the final.
What impact does the Edgbaston Test will have on India's position:
In the current WTC cycle, India have 7 Tests left to play – Edgbaston Test vs England, four at home vs Australia and 2 away vs Bangladesh.
If they win all these matches, the maximum points percentage India can reach is 74.53, which may see them pip Australia if Australia loses all four and drop points to India percentage would drop if they were to lose to India.
Image Source – AP
However, losing even one of those 7 Tests will leave India with a percentage of 68.98 and losing two would leave them at 63.42. So the Edgbaston Test is really important for India's position if they have to make it to the final of the WTC.
What about Australia and South Africa?
Australia still have 11 Tests to play in four different series – two in Sri Lanka, four in India, two at home against West Indies and three against South Africa. According to ESPNcricinfo's calculations, "If Australia win, say, four of their five home Tests, they would need to win two Tests in Asia to reach a healthy points percentage of 65.
"South Africa have tough away assignments in England and Australia and two Tests at home against West Indies. They will need to win one of those away series for a points percentage above 65."
Also Read: 5 Players From India's Squad vs Ireland Who Might Not Get Picked For T20 World Cup