"Ego". "Pride". "Mental issues". Overdoing it". Former Pakistan captain Misbah-ul-Haq said plenty in minimum words chastising the batting struggles of Virat Kohli in recent times.
Yes, Kohli has scored a century since November 2019. 31 months. More than 100 innings across formats, including the IPL, since the talisman batsman raised his bat for a three-figure score. But he has, at times, looked in complete control of the game and his own with a number of fifties – not least a great presentation of restraint during his 79 off 201 balls vs South Africa in Cape Town earlier.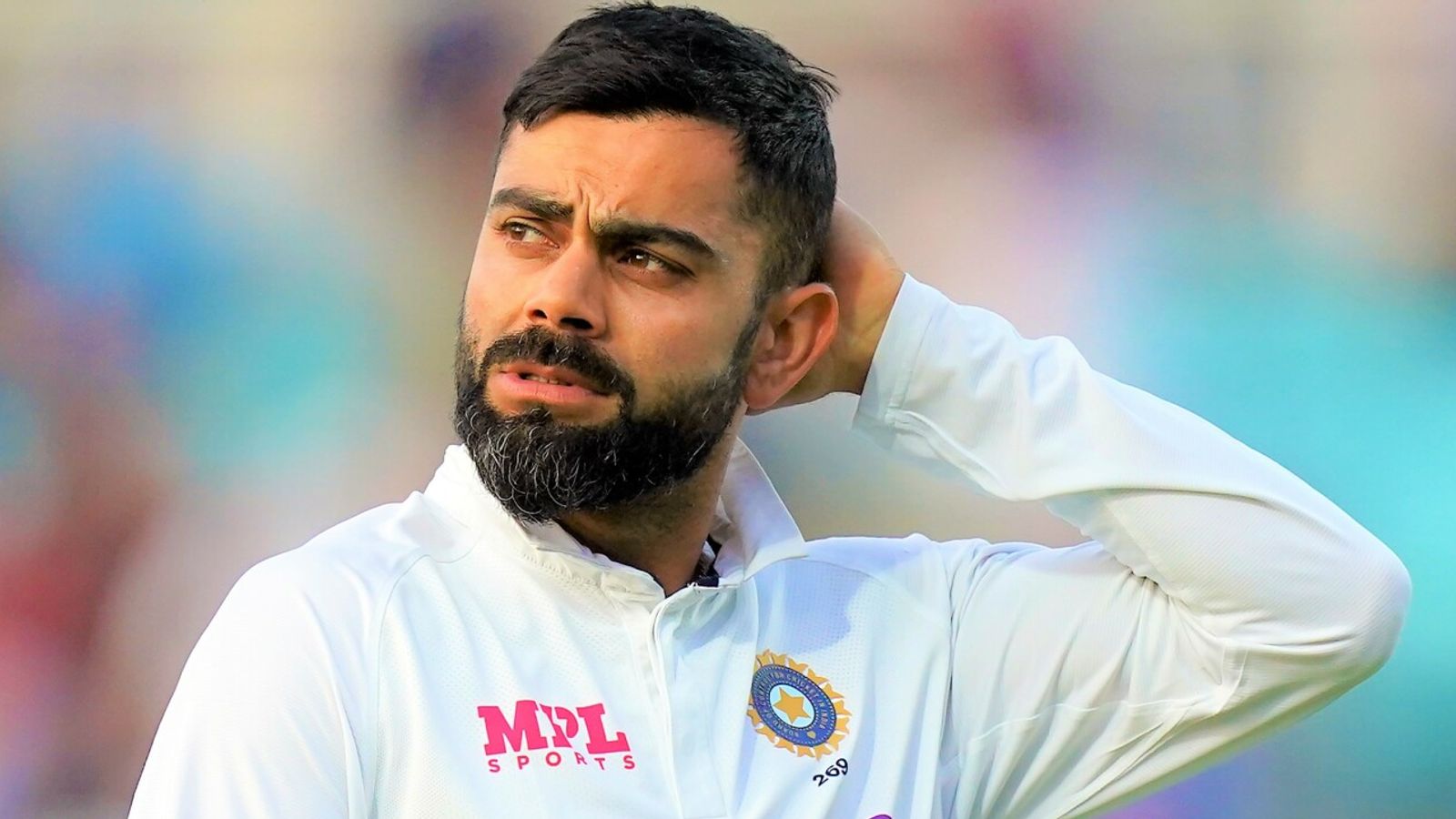 Image Source – SKY SPORTS
His struggles outside the off-stump are well-documented and part of bowling team discussions. But what many also overlook, while criticising Kohli's edges, is that the cover drive is his bread-and-butter, a shot with which he has attained thousands of runs – and he's not putting it away, and shouldn't.
Misbah-ul-Haq says Kohli's ego and pride hurt himself
However, for Misbah-ul-Haq, Kohli needs to amp down his ego, play conservatively, curb his attacking instincts, let the bowler dominate him.
Speaking on the ICA Sports YouTube channel, Misbah said "Virat Kohli looks to chase outside-off deliveries a lot and has been dismissed in that manner multiple times. We can see the technical issues, but the reason why he is doing that is because of mental issues."
"He is trying to dominate the bowlers as there's an ego and pride. But somewhere he is overdoing it. He is playing more and more and the pressure is mounting on him."
Image Source – HT
On the contrary, India head coach and batting legend Rahul Dravid is not worried about Kohli's century drought for over two years. Instead, Dravid asserted if Kohli is producing match-winning knocks, even the 50s and 60s, then he is happy.
"As a player, you go through these kinds of phases. I don't think in Virat's case, it is lack of motivation or desire. It's not about scoring three figures, even a 70 on a difficult pitch is worth appreciation. In Cape Town, he didn't convert it into a century, but it was a good score," Rahul Dravid said on Wednesday.
"Going by the standards he has set for himself, people only see hundreds as a success. But from a coach's perspective, we want contributions from him, whether it's a 50 or a 60," Dravid added
Also Read: 3 Players Who Can Help India Win The Edgbaston Test vs England