Ravi Shastri hailed Bumrah: September 19, 2007. Durban. A young 21-year-old Stuart Broad is hit for six sixes in an over, making it the most expensive over in T20I cricket.
Jasprit Bumrah Registered a World Record
July 2, 2022. Birmingham. Now a 36-year-old England's second greatest seamer Stuart Broad leaks 35 runs to Jasprit Bumrah with 29 coming off the bat, now the most expensive over in Test cricket.
Apart from Broad, there was another man who was present at both the venues: Ravi Shastri.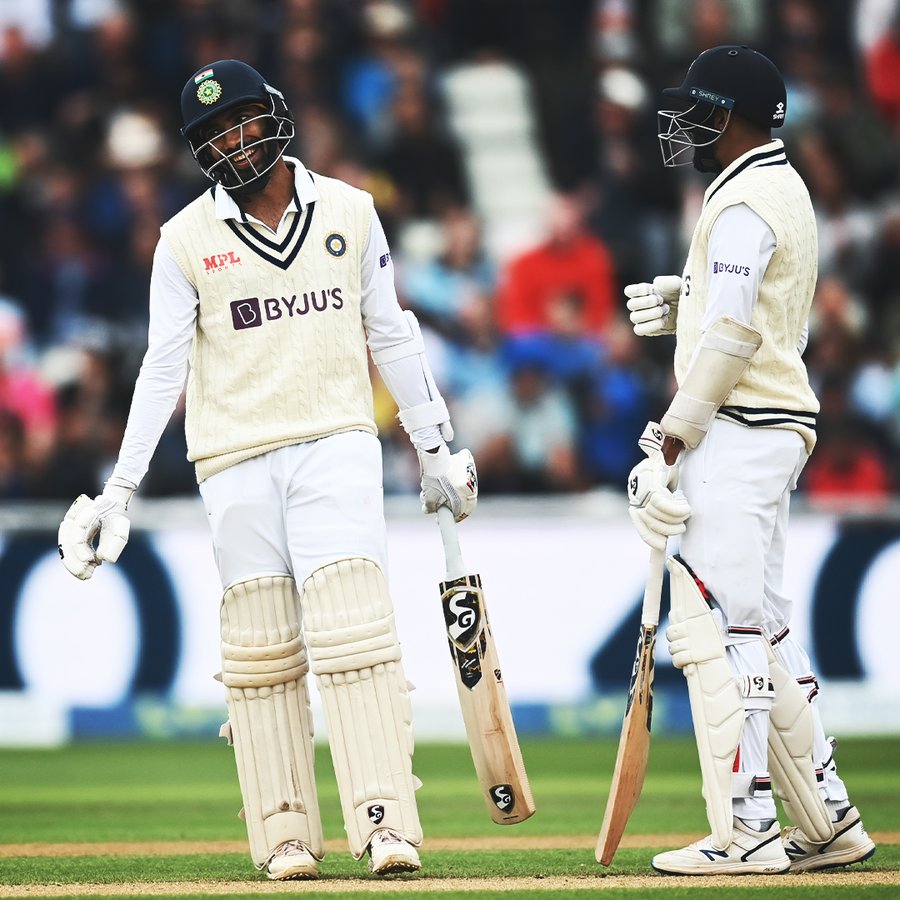 Image Source – Twitter
Shastri was doing the commentary when Yuvraj clatters those six humongous hits. Today, although not commentating, Shastri was seeing Bumrah wallop Broad for fours and sixes in an over which also had a no-ball and a wide, as part of the commentary team. The over read: 4, 5Wd, 7Nb, 4, 4, 4, 6, 1.
Soon after, Shastri delivered an epic speech on these two incidences. He called today's one "bizarre" (twice) in his monologue because this was not a batsman, but a fast bowler who isn't really known for his big slogs taking apart one of the world's finest ever seamers.
Ravi Shastri Hailed Bumrah
The BCCI uploaded this video of Shastri from Edgbaston where he expressed amazement at what transpired in front of his eyes.
"Now don't tell me I was again on the mic when 35 runs were scored (in an over). I thought I have seen it all, but not really. 36 from Yuvraj, 36, I had hit myself. And today what I saw was bizarre!"
"Something that I would have never have imagined. World record for Jasprit Bumrah, batting at number 10, as the captain of India for the first time. Going past Lara, George Bailey, Keshav Maharaj. 29 off the over. The bowler the same whom Yuvraj hit for six sixes, Stuart Broad, going for that many. The entire over went for 35, which is again a world record, previous highest was 28.
"So, you feel, you have seen everything,g but you must realise you are still a student in the game; something will surprise you on another. But what I saw today was something absolutely bizarre: Jasprit Bumrah breaking a world record of getting 29 off his bat in a 35-run over," concluded Shastri in his tracer-bullet style.
You can watch this epic video of Ravi Shastri here:
3⃣5⃣ runs in one over

2⃣9⃣ off Bumrah's bat

Here's Former Head Coach @RaviShastriOfc's take on the @Jaspritbumrah93 blitz #TeamIndia | #ENGvIND pic.twitter.com/fG2wwNstRQ

— BCCI (@BCCI) July 2, 2022
Conceding 35 runs in an over, Broad went past the previous record of 28 runs each on three different occasions – Brian Lara to Robin Peterson, Johannesburg 2003; George Bailey to James Anderson, Perth 2013; and Keshav Maharaj to Joe Root, Port Elizabeth 2020. And so Bumrah's 29 off his bat is also the highest scored in an over in Test cricket by a batsman.
Also Read: England's Barmy Army Asked "Who Is Bumrah?" And Got Hilarious Replies